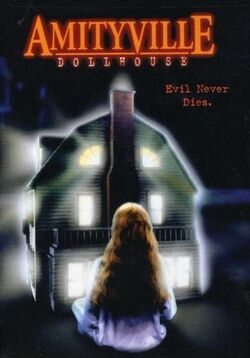 Amityville Dollhouse
is the eighth installment in the
The Amityville Horror (film series)
, released directly to video on October 2, 1996 1996. Lionsgate Home Entertainment released the film on DVD in 2004. It received poor reviews and was not a success on home video and might be reason why the series simply ended until the
2005 reboot film.
Robin Thomas as Bill Martin
Starr Andreeff as Claire Martin
Allen Cutler as Todd Martin
Rachel Duncan as Jessica Martin
Jarrett Lennon as Jimmy Martin
Clayton Murray as Jimmy's Father
Franc Ross as Tobias
Lenore Kasdorf as Aunt Marla
Lisa Robin Kelly as Dana
Ad blocker interference detected!
Wikia is a free-to-use site that makes money from advertising. We have a modified experience for viewers using ad blockers

Wikia is not accessible if you've made further modifications. Remove the custom ad blocker rule(s) and the page will load as expected.